Home Inspection Services in South Jersey
Bringing Peace of Mind to Your Real Estate Transaction.
We treat our inspections as an educational tool, to provide you not only with a list of material defects which may exist in the home, but also with the knowledge and know-how to maintain and identify future concerns.
We search for evidence of past and present damage and infestations from all manner of Wood Destroying Insects. Providing you with the information and knowledge to keep your home healthy and free of pests.
We perform our short term radon testing with a combination of either open faced charcoal, or liquid scintillation, in order to best suit your needs!
We Offer A Range of Inspection Services in Burlington County, NJ
We inspect all major components of the home and much more! As a certified professional inspector, we adhere to both InterNACHI and New Jersey standards of practice. From Roof to Foundation we inspect all major systems and components including the Roof and Drainage Systems, Exterior Siding and Flashing Details, Basements, Crawlspaces, Attic Insulation/ Ventilation Systems, Heating and Cooling, Plumbing, Electrical, Fireplaces, Interiors, and much more!
Your dream home may have a beautiful floor plan, spacious kitchen, and vibrant color schemes to match. While many homes have stunning curb appeal and seem wonderful, a detailed home inspection often paints a different picture. Before signing off on your new dream home or condo, investing in professional inspections could save you thousands of dollars on unexpected repairs down the line.
Beyond our extensive inspection services, we empower the homeowners we partner with by providing top solutions to overcome any problems identified. We value clear communication with our clients and do our best to simplify and explain the inspection details collected. We identify and discuss potential problems, outline a range of solutions, and educate you on the best preventative measures you can take to safeguard your property.
Our certified home inspector in New Jersey will help you identify any problems. From comprehensive foundation integrity and mold inspection in South Jersey to detailed roof inspection and termite checks in Delanco, NJ, we provide thorough and accurate home inspections for complete peace of mind. We take the time to scour every area with focus and use a range of advanced testing equipment to verify our results. When testing for radon, fungal contamination, or other potential hazards, we send collected data out for third-party laboratory testing for guaranteed accuracy you can trust.
Search for past and present infestations, as well as previous treatments and repairs

NPMA-33 (Wood Destroying Insect Inspection Report)
Complete Home Inspection​
Open Faced Charcoal/ Liquid Scintillation

Samples analyzed by a local licensed laboratory
Best Residential Inspection Company in Mount Laurel, NJ
The companies you choose to partner with for home inspections are just as important as the quality of service provided. Our certified home inspectors are fully licensed, have years of diverse inspection experience, and are committed to professional, courteous, and helpful guidance. All of our home inspectors have extensive training on proper inspection protocols and maintain strict standards for organized, detailed, and accurate home inspection information.
Identifying problems in hard-to-reach places
Our certified home inspectors in Mount Laurel, NJ identify problems in hard-to-reach places. We know how important it is to outline a clear picture of the property for our clients, and use every tool at our disposal to include all of the top details with our home diagnostics. When you trust our home inspection team in New Jersey, we diligently examine:
Roofing & Drainage
Plumbing & Electrical
Siding & Flashing
Ventilation, Heating, & Cooling
Crawlspaces & Attics
Fireplaces & Chimneys
Interiors & Basements
& Everything in Between!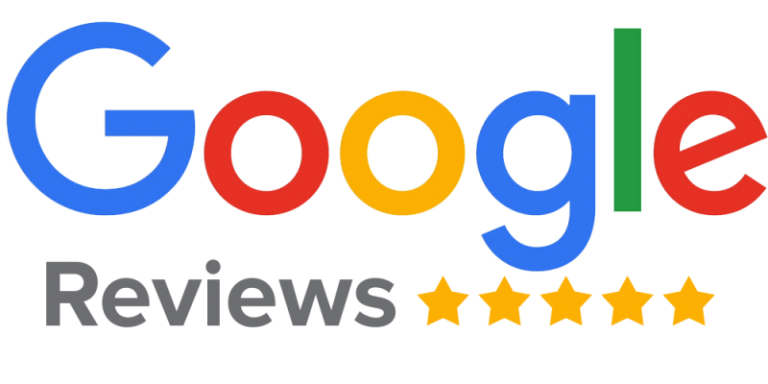 Donna V.
Very happy with my home inspection. Daniel was very professional and took the time to explain his concerns to us. Received a very detailed report that also gave suggested maintenance for my home. Definitely would use Ota Inspections again.

Ottavi's Repairs OG
Dan did a phenomenal job on our home inspection. He was very thorough and explained things simply for us. He also followed up with an immaculate report the next day which was easy to read and understand. I recommend him to anyone buying a home in this area!!

Maria J.
He was there before we got there at the scheduled appointment time for our home we buying and began right away! Very informative and pleasant to talk to. The report was back the next morning before I even got to work at 7:30! I would definitely use him again and my realtor has actually used him multiple times he said 😊

Branden M.
We had Daniel inspect two separate houses for us. He made the process of scheduling an inspection easy. He is friendly and reliable. When we got our inspection reports, they were very thorough. Highly recommend OTA Inspections! Thanks Daniel!

Andrew G.
Inspection was thorough, answering any concerns and questions. Report came back quickly and was comprehensive.

Bree G.
My husband and I were purchasing a new home. We had the honor of having Daniel Halgas do 2 home inspections for us. He was beyond thorough. He was diligent and truthful. He gave great attention to every detail of our new home. He had a general understanding of all the various systems and components in our home. He was professional...

Brandon D.
Dan was truly an example of a hardworking professional who knows his field. Dan arrived even before I got there and started to survey the property. You can tell Dan educates himself in every area possible so that he can answer any questions you may have. I would highly recommend him if you want an extremely thorough look at the home you are about to purchase.
We Offer the Following Services:
We treat every house inspection in Marlton, NJ, Willingboro, NJ, Riverton, NJ, Riverside, NJ, Westampton, NJ, Palmyra, NJ, and Delran, NJ as if it were our own home. We have first-hand experience with what happens when little problems become big ones, so we actively protect our clients by identifying the most common culprits that can lead to serious home damage.
Even if you already own a home or condo, our accurate home inspection in Cherry Hill, NJ is an effective way to plan for necessary maintenance or repairs. If your home was recently impacted by flooding, insect infestation, plumbing problems, or any other property hazard out there, our house inspection team is here to help. 
Most home components like leaking plumbing or small areas of mold can be remedied when discovered early. The sooner you reach out to our home inspectors in Gloucester County, NJ or Burlington, NJ, the sooner you can safeguard your wallet, your property, and your family's health.
Mold inspection is often necessary for areas with high humidity or prone to flooding. With active air sampling throughout the property and direct sampling at target locations, our fungal inspections experts can easily identify mold, organic growth, or other potential hazards that pose a threat to your valuable property or air quality. 
One of the most important services we provide for home and condo inspection is sewer line inspection in Burlington, NJ. With advanced scopes and careful examination of the entire system, our experts in Burlington Township identify everything from corrosion and clogs to leaks and other hard-to-identify issues. 
Whether you have wood siding, support beams, or attic space in Burlington County, NJ, a proactive termite inspection in NJ is a wise investment. Just like a small plumbing leak or patch of mold can become a massive problem, if a termite infestation is left unchecked, you could be facing some large and unexpected repair bills down the line. We know what to look for, where they hide, and how to prevent them from coming back; We search in the cracks, scour attics, and crawl spaces, and will teach you how to protect your home from future attacks. 
For verified radon testing in NJ, our home inspector provides various testing options depending on specific needs. We offer open-faced charcoal testing and liquid scintillation testing. These proven testing methods allow us to verify an accurate reading for complete confidence that the property is safe to occupy. 
Across New Jersey, our companies work hard to streamline real estate transactions, simplify home safety, and are focused on providing the best home and condo inspection in New Jersey. Whether you need an affordable roof inspection in South Jersey, a condo inspection in Marlton, NJ, or any other comprehensive inspections throughout NJ, we proudly serve clients in:
Burlington, NJ
Mount Laurel, NJ
Marlton, NJ
Willingboro, NJ
Westampton, NJ
Riverton, NJ
Riverside, NJ
Delran, NJ
Delanco, NJ
Palmyra, NJ
Lumberton, NJ
& More Convenient Locations in NJ
We offer flexible scheduling, are dedicated to timely service, and will do whatever it takes to provide you with accurate, detailed, and top home inspection results you can count on. If you'd like to learn more about our companies' services and how we can help, don't hesitate to give our friendly inspectors a call for professional assistance today!
Stay Ahead of Maintenance with a Home Inspection in South Jersey, Burlington Township, or Lumberton, NJ
We offer flexible scheduling, are dedicated to timely service, and will do whatever it takes to provide you with accurate, detailed, and top home inspection results you can count on. If you'd like to learn more about our companies' services and how we can help, don't hesitate to give our friendly inspectors a call for professional assistance today!